Extension making a difference in your life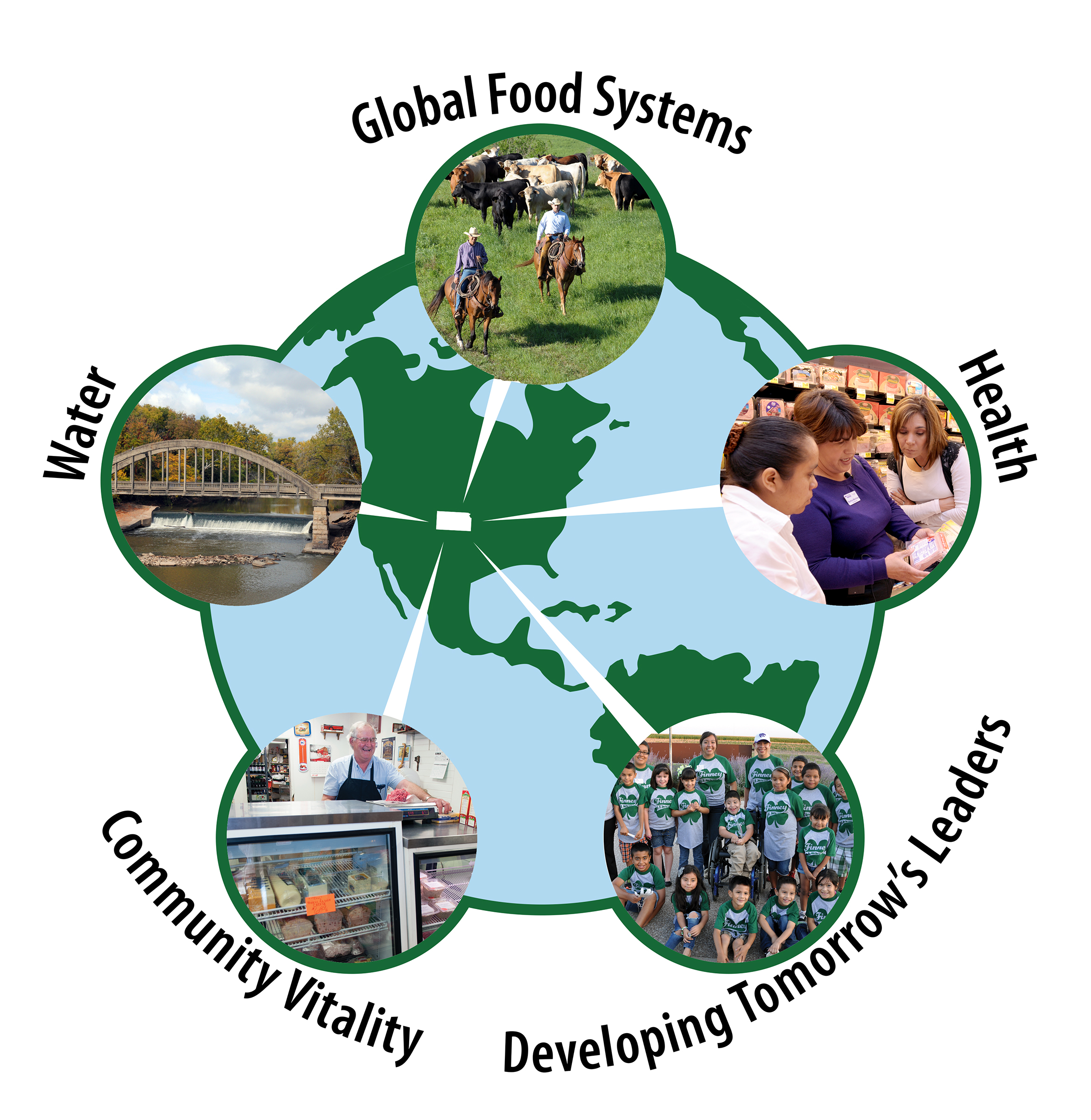 Extension programs present useful information related to agriculture, home economics, youth development, family life, business and economics, healthy living, and much more. We take programs to schools, gardens, community centers, and other places. Our philosophy is to help people help themselves by taking university knowledge to where people live, work, play, develop, and lead. We work at being responsive to the needs of the people by focusing our resources on providing quality information, education and problem-solving programs for real concerns.
The Extension staff conducts educational programs for adult and youth residents of Pottawatomie County in the program areas of 4-H Youth Development, Family & Consumer Sciences, Agriculture/Horticulture and Community Development.
Pottawatomie County is an expansive county of 551,692 acres or 862 square miles. The northern portion of the county is largely agricultural while many southern areas consist of existing and planned developments. The county contains several cities and towns including: Belvue, Blaine, Duluth, Emmett, Fostoria, Havensville, Louisville, East Manhattan, Olsburg, Onaga, St George, St Marys, Wamego, Westmoreland and Wheaton.
Pottawatomie County is a growing county, population of 22,302 (2012 Census), with a continued expansion of new construction in the housing markets and business sectors.
The county is diversified in its businesses and industry. The county is home to several excellent school systems including a High School nationally recognized for academics, two State Lakes and Tuttle Creek Reservoir.